***********************************************************************
Our congregation first organized in 1870. Ever since our founding we have been encouraged and led by the greatest story ever told. The people of the United Church of Christ are a people united and always uniting. We place great value in serving others.
The United Church of Christ recognizes two sacraments – Baptism and The Lord's Supper. Our worship services contain a wide variety of musical traditions, as well as expressions and values that have integrity and purpose. From conservative to liberal, we're not short on variety.

Seven Great Things about Our Church
We have a participatory worship style.
We accept people where they are and encourage them to grow in their faith!
Our decision making is open in style.
We host the meetings of many community organizations.
We work on being a loving church utilizing prayer, study and by visiting others.
We have organizations that include all of our members.
We have a beautiful modern building that allows us to be centered in our faith!

The Vision for our Church
We see St. John United Church of Christ as a dynamic, spirit filled, diversified church impacting our city, our nation, and our world through our multifaceted mission outreach.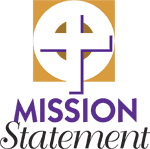 Our Mission Statement
We STRIVE to be a welcoming church, reaching out to all people.
We SHARE our Christian faith by spreading the message of God's love and grace.
We SERVE in the heart of the community with the greater community at heart.